CNIM Exam
Step 1: Decide which Pathway you fall under.
Step 2: Click the corresponding Pathway button below to create/login to your ABRET account.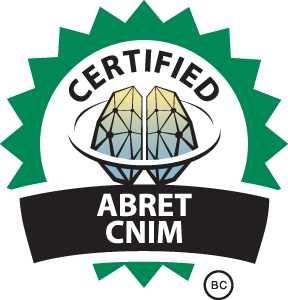 Helpful Application Tips
Here are some resources to assist you on your career path:
CAAHEP is the largest programmatic accreditor in the health sciences field. In collaboration with its Committees on Accreditation, CAAHEP reviews and accredits over 2000 educational programs in twenty-three (23) health science occupations.
ASET - The Neurodiagnostic Society is the largest national professional association for individuals involved in the study and recording of electrical activity in the brain and nervous system. ASET's mission is to provide leadership, advocacy and professional excellence for members, creating greater awareness of the profession and establishing standards and best practices to ensure quality patient care.
CNIM candidates nay complete the Petition of CNIM Eligibility Form to petition their eligibility at the time of application if alternative education completed is equivalent to 120 semester hours of college credit. Completion of the online petition requires a $15 fee.