Exam Locations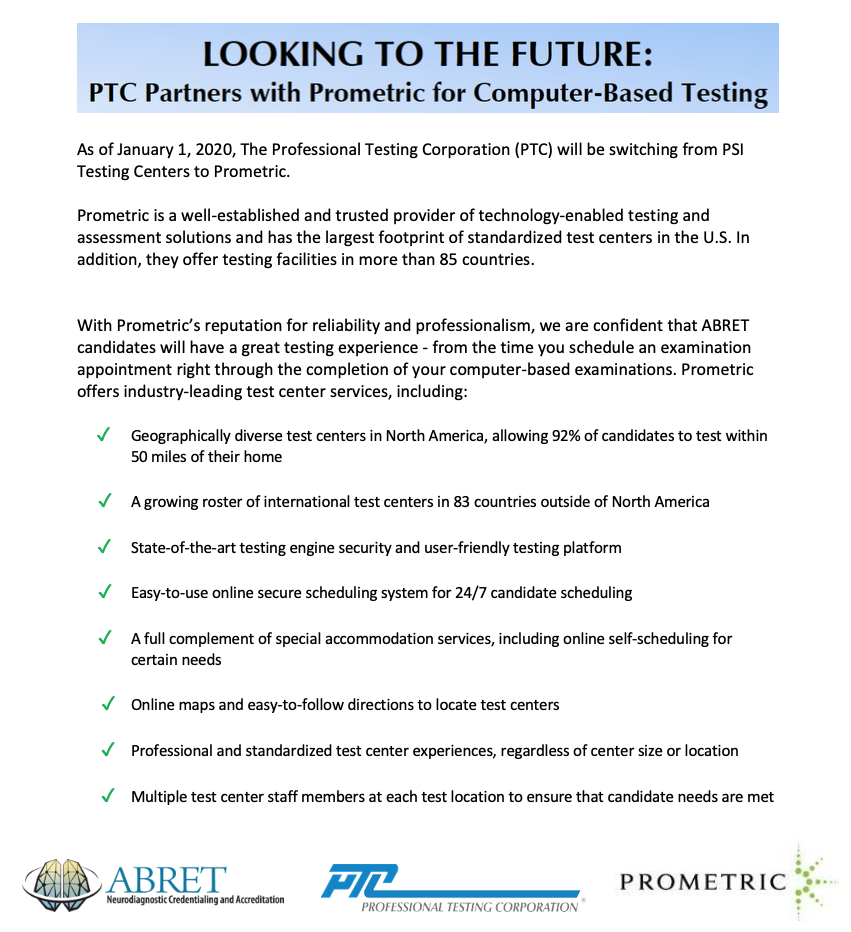 On-Demand Testing and Instant Scoring


Candidates have three (3) months from the date they receive the "Eligible to Test" notification to schedule and sit for the examination.
After the 3-month period, candidates will need to reapply for the examination and pay a new application fee.
Candidates are not charged transfer fees, and refunds are not available.
Once an exam has been completed candidates will receive an instant unofficial Pass/Fail notification. An official detailed score report will be sent via mail 3 to 4 weeks after completion of the exam.
After 3 unsuccessful attempts, candidates will not be allowed to retest for 6 months and will need to submit additional education hours.
Apply online through ABRET Credential Manager for EEG, EP, CNIM, & CLTM examinations.  EEG, EP, CNIM, CLTM, CAP Candidate Handbooks & Application Forms
CAP Online application is located on – www.ptcny.com.  A direct link is on the Application Forms page.
Click here to view the FAQs regarding PTC