Board Members
2021 ABRET Board of Directors
Rebecca Khozein, MBA, MS, R. EEG/EP T., RNCST, CSSGB
President
Cheryl Plummer, BS, R. EEG T., CLTM, FASET
President-Elect
Bonnie Viars, R. EEG T., CNIM
Secretary
---
Bonnie has 31 years of experience in the field of Neurodiagnostics.  She spent 16 years as a Neurodiagnostic Technologist at Franklin Square Hospital in Baltimore.  During that time, she worked as an instructor to students from the Harford Community College Neurodiagnostics Technology program, and as adjunct faculty member led the clinical oversight of the program for 10 years.  Bonnie started employment at Sinai Hospital of Baltimore as an Intraoperative Monitoring Technologist in 2004.  Since that time, she worked as Team Leader, and currently manages the Neurodiadiagnostics departments at Sinai as well as Northwest Hospital in Randallstown. Bonnie holds an AA degree in Electroneurodiagnostics Technology and carries the credentials of R. EEG T. and CNIM.
Stephanie Krouse, MS, CNIM
Secretary-Elect
---
Stephanie has 10 years of experience in intraoperative neuromonitoring.  Prior to her current position with Assure Neuromonitoring, she was a member of a smaller neuromonitoring company in Denver Colorado where she created a successful training program that interfaced with a local university, to provide internship opportunities to undergraduate students.  Stephanie holds a master's degree in Biomedical Sciences from Colorado State University and a bachelor's degree in Neuroscience from Regis University.  Stephanie is a member of ASET: The Neurodiagnostic Society, The American Clinical Neurophysiology Society (ACNS) and the American Society of Neurophysiological Monitoring (ASNM). 
Jie Zhang, BS, R. EEG/EP T., CNIM, CLTM, FASET
Treasurer
---
Jie has 24 years of experience in Clinical Neurophysiology Diagnostic Technology. She has trained many END technologists and students throughout the past 19 years. Jie has previously served as a Trustee and Chair of the Scholarship Committee for the American Society of Electroneurodiagnostic Technologists (ASET) for 12 years. Jie has been an Examiner for ABRET; a Member of ABRET's Exam Development Committee as an Item Writer; a Board Member and Secretary for the EEG Lab Accreditation Board of ABRET; and a Board Member/Treasurer for ABRET. Jie has published many Clinical Neurophysiology and Neuro-Research articles and has presented posters at the ASET Annual Conference. Jie holds a BS, AAS, R.EEG/EP T., CNIM, CLTM, and FASET.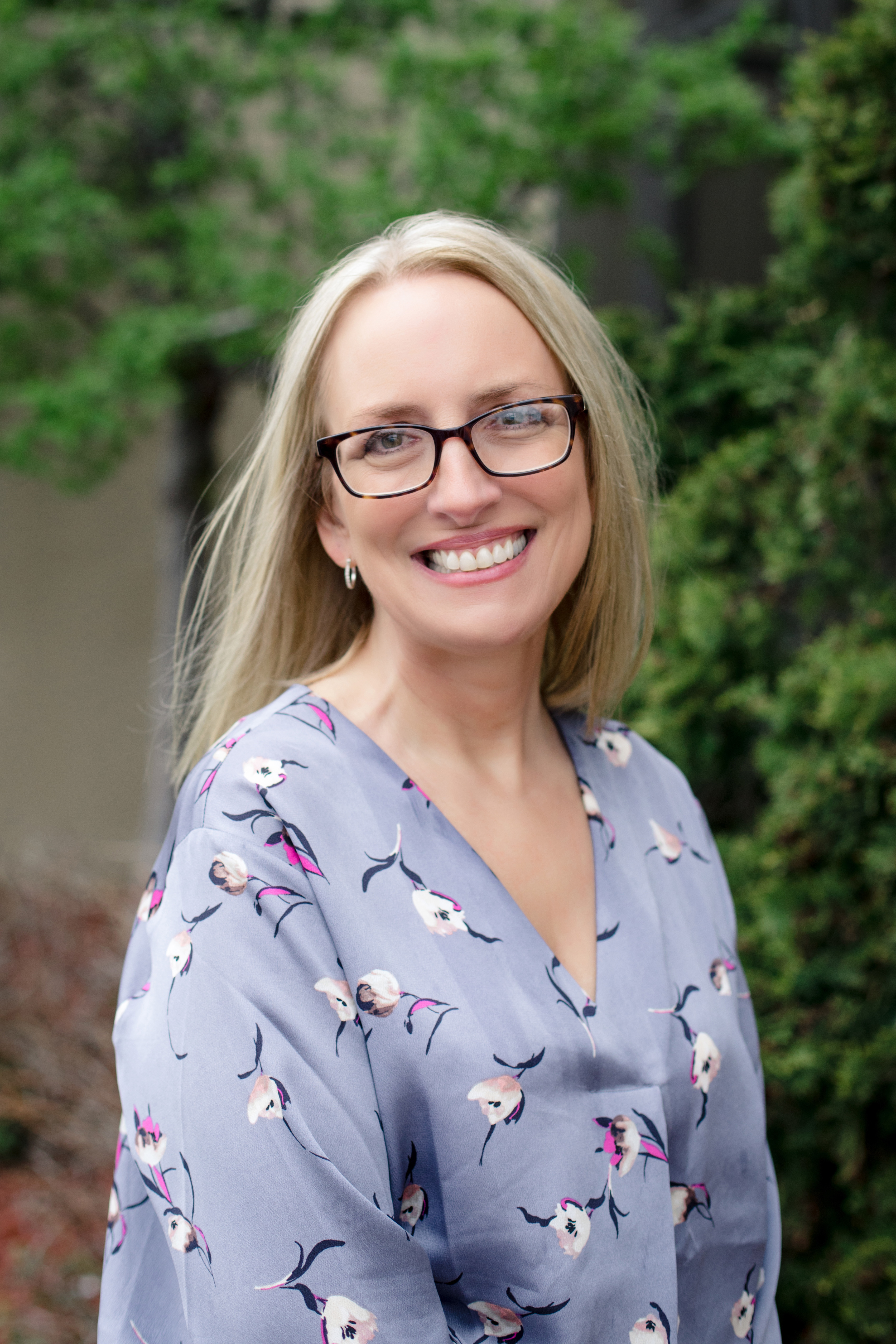 Amy Caccamo, R. EEG/EP T., CLTM
Treasurer-Elect
---
Amy has over 30 years of experience in Neurodiagnostics within a variety of settings including academic and governmental. She has significant management experience and has had oversight of both adult and pediatric Level 4 Epilepsy Centers. Amy has held multiple leadership positions in Neurodiagnostic professional organizations since 1992, including President, Secretary, and Education Chair for WSET; and Secretary/Treasurer of ASET and as speaker faculty for local, regional and national organizations. She is a graduate of the END Technology program at Western Wisconsin Technical College.
Michael Ball, MBA, R. EEG T., CLTM
Director
Susan M. Bowyer, Ph.D.
Director
---
Dr. Bowyer is a medical physicist/neuroimaging scientist in the Department of Neurology at Henry Ford Hospital, Detroit, Michigan and an Assistant Professor at Wayne State University, School of Medicine. She also teaches physics at Oakland University, where she is an Adjunct Associate Professor. She developed the Certified MEG testing modules for ABRET.  She also trains REEG technologists to become certified MEG technologists. In her job, she uses magnetoencephalography (MEG) and electroencephalography (EEG) to understand how the brain processes language, hearing, vision, sensory, and memory functions. She also develops neuroimaging methods to determine the location of abnormal brain tissue associated with epilepsy prior to surgery. Her research has investigated the cortical networks in disorders such as autism, migraine, tinnitus, dyslexia, and schizophrenia.  She is currently the Scientific Director of the Neuromagnetism Lab and Senior Staff Investigator at Henry Ford Hospital.
Gregory J. Ferenz, D.O.
Director
Hisako Fujiwara, Ph.D., CMEG, R. EEG/EP T., CLTM, R. PSG T.
Director
---
Dr. Fujiwara is a Research Associate at Cincinnati Children's Hospital Medical Center and a manager of the MEG laboratory. She has extensive experience with EEG, LTM, and MEG, particularly in the context of presurgical evaluations. In her current research, she uses electrophysiological, neuroimaging, and computational modeling techniques (e.g., functional connectivity and graph theory; structural MRI analysis) to predict surgical and cognitive outcomes in children with drug-resistant epilepsy. The goal of her research is to improve the lives of children suffering from epilepsy and to improve the clinical applicability of MEG as a pre-surgical epilepsy tool.
She earned her Ph.D. in Neuroscience from The University of Cincinnati in 2018. She is one of the committee members of CMEG and has joined the ABRET Board of Directors in 2021.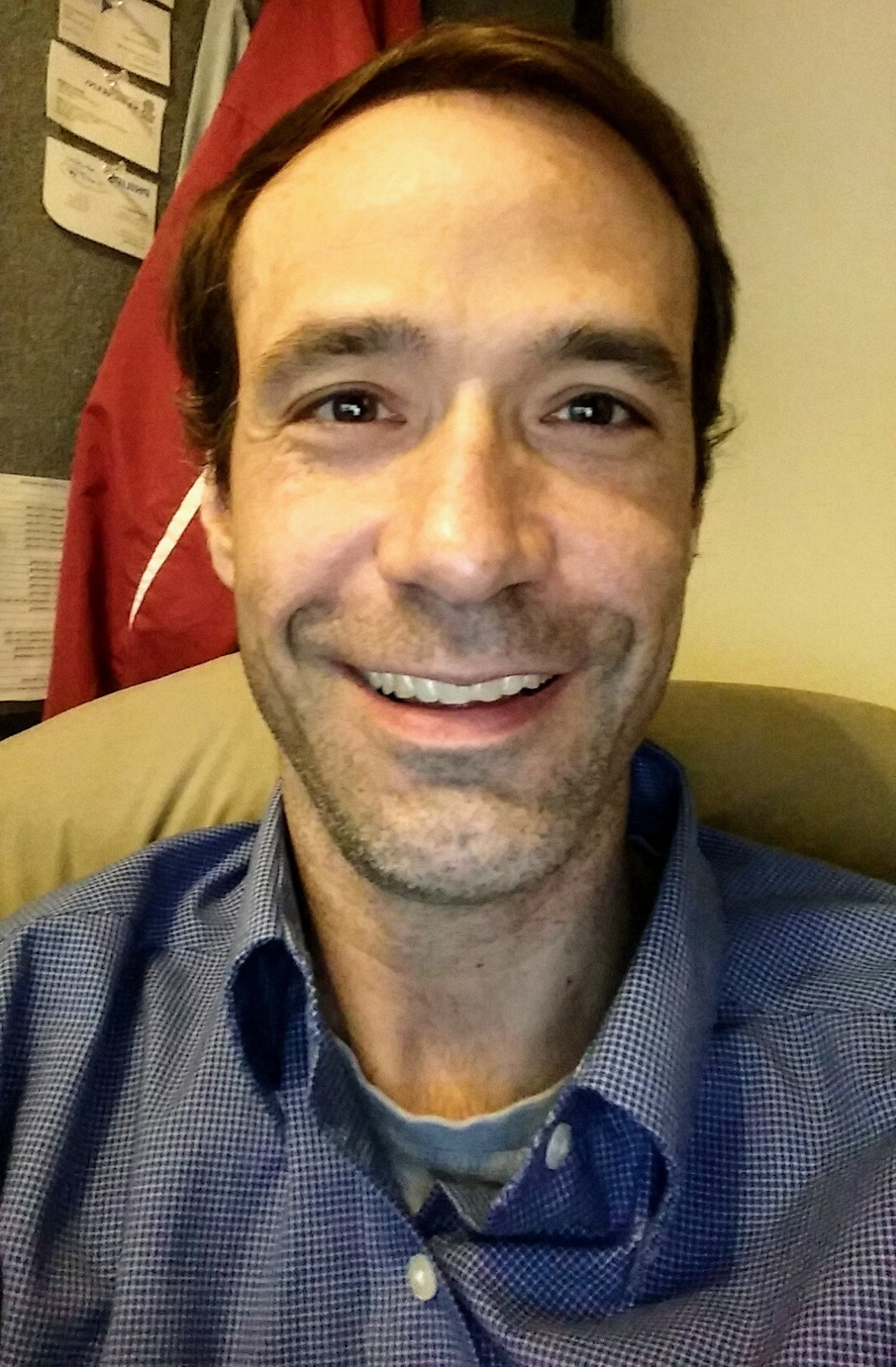 Andrew Todd Ham, BS, R. EEG T., CLTM
Director
---
Andrew has over 9 years of experience in Clinical Neurophysiology, all at the Medical University of South Carolina (MUSC). Andrew holds a Bachelor of Science in Biology from The University of South Carolina-Columbia. He thoroughly enjoys educating others on EEG topics and, relatedly, also writing scholarly articles for publication. Andrew is an EEG Specialist (EEG Reader Technologist) at MUSC and among many other responsibilities, supports the attending epileptologist team by transcribing preliminary EEG reports including ambulatories, cEEGs, Routines, and Wada-EEGs. He is a member of ASET, serves on the ASET Research Committee, and contributes to the ASET News as a Forum Interest Section leader and through the quarterly-submitted articles. Andrew currently serves ABRET as a member of the Neuroanalyst Credential Exam Committee and has previously served ABRET as an item writer for the CLTM, ABRET's ASAP review program as well as for ASET's CLTM flash cards. 
Lisa Rhodes, R. EEG/EP T., CLTM
Director
James D. Schmelzer, BS, CAP
Director
---
Jim has a Bachelor of Science degree in Biology. He began his career at Mayo Clinic in 1979 as a Research Associate in the Department of Neurology. He is the Supervisor of the Neurophysiology Research Laboratory and the Autonomic Clinical and Research Laboratories. Jim has authored/co-authored 80 publications and was appointed Assistant Professor in Neurology, College of Medicine, Mayo Clinic in 2001.

Jim has been with the Mayo School of Health Sciences Clinical Neurophysiology Technology (CNT) program as a faculty member since its inception in 1991. He is responsible for teaching the curriculum in Autonomic Testing and is the Clinical Instructor for the Autonomic testing. He is a member of the CNT program Advisory and Admissions committees and holds memberships in several professional societies. Jim became the first Certified Autonomic Professional in 2015.  He has proudly served on the ABRET board of directors since 2015.
Renee Schwarz, CAP, R. EEG/EP T., R. NCST, CNCT
Director
Ajaz A. Sheikh, M.D.
Director
---
Dr. Sheikh was originally trained in Psychiatry in India, and has done epidemiological research in trauma and PTSD. He then trained in Neurology at the University of Toledo, Toledo OH. This was followed by fellowships, with 
American Board of Psychiatry and Neurology (ABPN) certification,
  in Clinical Neurophysiology/Epilepsy at Case Medical Center, Cleveland OH, and Sleep Medicine at Duke University, Durham NC. During his fellowships, he also spent time training in Intraoperative Neuromonitoring, and has earned 

American Board of Clinical Neurophysiology (

ABCN) certification. He is currently serving as Clinical Assistant Professor of Neurology at the University of Toledo, where he also serves as the Director of Intraoperative Neuromonitoring services. His clinical and research interests include ICU EEG monitoring, adult sleep disorders, and sleep disorders in epilepsy.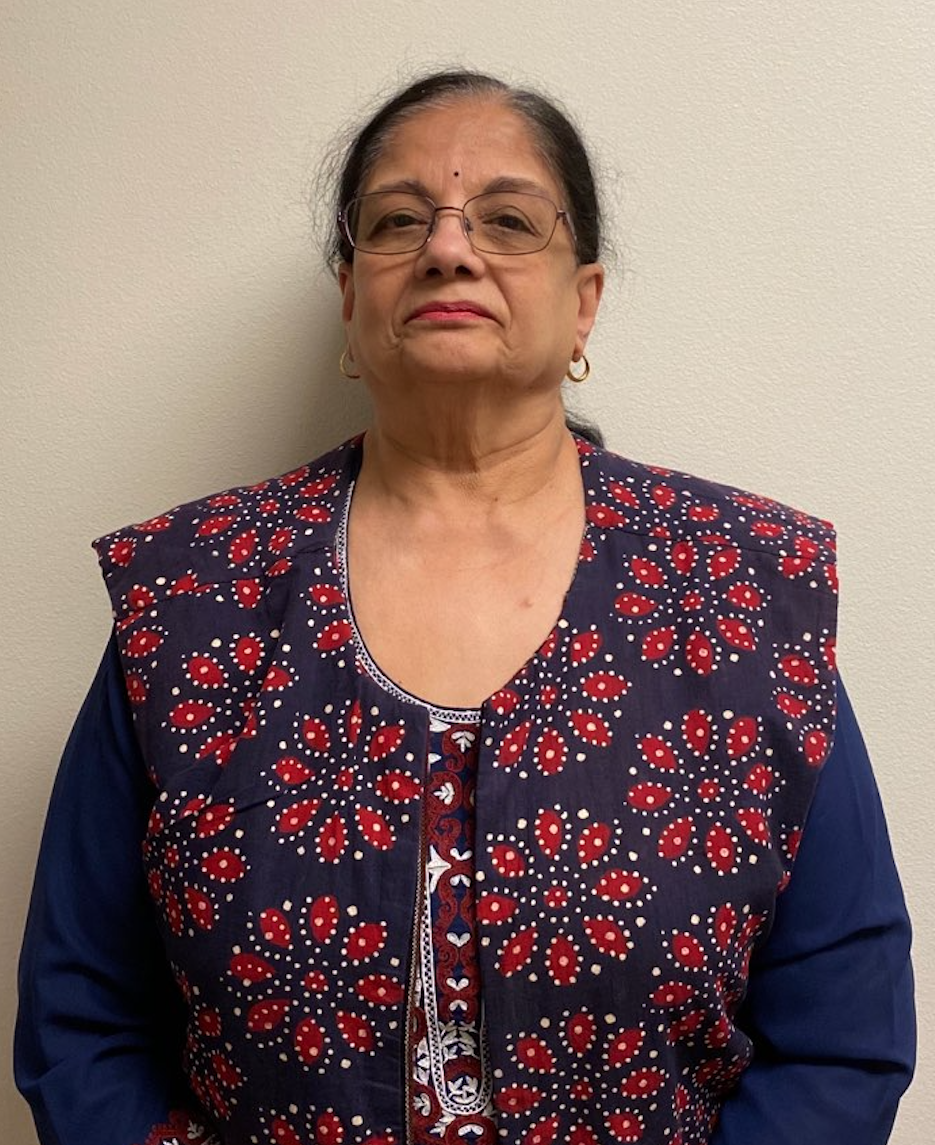 Harsha Sindhu, Ph.D., R. EEG/EP T., CNIM, CLTM, RNCST
Director
---
Harsha has been working as a Lead Neurodiagnostic Technologist at Kaiser Permanente, Los Angeles, CA since 1988. She was trained as a Biochemist in India and after migrating to the United States, graduated as a Neurodiagnostic Technologist from Orange Coast College in California. She has been involved in EEG, EP, TCD, LTM, ambulatory EEG, WADA testing and Phase-2 studies for epilepsy surgeries, as well as training new technologists.
Harsha has served as an examiner for EEG/EP oral board exams, a subject matter expert for EEG and EP practice analysis, CLTM and CNIM item review and development of the NeuroAnalyst practice analysis. She has also served as a member of the ABRET LAB-EEG Accreditation Board.
Olga Taraschenko, M.D., Ph.D.
Director
---
Dr. Taraschenko is an Assistant Professor in the Department of Neurological Sciences at the University of Nebraska Medical Center (UNMC) and she is the Chief of Epilepsy and Magnetoencephalography at UNMC. She also directs the Autoimmune Epilepsy Laboratory where she leads translational research on refractory seizures. Specifically, her research interests include new onset refractory status epilepticus and seizures caused by autoimmune conditions. She completed her residency training in neurology at Albany Medical College and epilepsy fellowship training at Emory University. Dr. Taraschenko is board-certified in Neurology, Epilepsy and Clinical Neurophysiology with contraction in ICU EEG monitoring. She has joined the ABRET Board of Directors in January 2019.