Board Members
2023 ABRET Board of Directors
Cheryl Plummer, BS, R. EEG T., NA-CLTM, FASET
President
Rebecca Khozein, MBA, MS, R. EEG/EP T., RNCST, CSSGB, FASET, FACHE
Immediate Past President
Stephanie Krouse, MS, CNIM
Secretary
---
Stephanie has 10 years of experience in intraoperative neuromonitoring.  Prior to her current position with Assure Neuromonitoring, she was a member of a smaller neuromonitoring company in Denver Colorado where she created a successful training program that interfaced with a local university, to provide internship opportunities to undergraduate students.  Stephanie holds a master's degree in Biomedical Sciences from Colorado State University and a bachelor's degree in Neuroscience from Regis University.  Stephanie is a member of ASET: The Neurodiagnostic Society, The American Clinical Neurophysiology Society (ACNS) and the American Society of Neurophysiological Monitoring (ASNM). 
Brian K. Adkins, R.EEG T., CNIM
Secretary Elect
---
Brian has over 30 years of experience in Neurodiagnostics dating back to 1988 when he first placed a sensor on his first patient in a Waterbed Sleep Research Laboratory.  He went on to work full-time running Sleep Studies, Ambulatory and Clinical EEGs, Evoked Potentials, Long Term EEG, to his latest full-time passion of Intraoperative Monitoring at Orlando Health.  Brian holds two Bachelor of Science Degrees. The first in Biopsychology from Nebraska Wesleyan and the second in Management and Organizational Leadership from Grace University in Omaha, NE.  All of Brian's Neurodiagnostic training was OJT and he attributes much of his Neurodiagnostic education coming from ASET meetings, study materials, and very knowledgeable preceptors.  He has worn many hats in Neurodiagnostics, from technologist to Director to Neurodiagnostic Consultant.  He currently performs Intraoperative Monitoring at Orlando Health in Orlando, Florida.
Prior to becoming a Director for ABRET, Brian served on a CNIM Relevance Committee with ABRET in the fall of 2019, he served as an ASET Board of Trustees (2017-2020).  He was an ASET Program Director for two consecutive years for their annual meetings in 2015 and 2016.  He served as Chairman of ASET HAC (Historical Advisory committee) 2018-2019 and was a founding committee member on ASET's Global Initiative Task Force.  Brian's passion is to teach and come alongside others to train and see them become successful Neurodiagnostic professionals.
Hisako Fujiwara, Ph.D., CMEG, R. EEG/EP T., CLTM, R. PSG T.
Treasurer
---
Dr. Fujiwara is an Assistant Professor at Cincinnati Children's Hospital Medical Center and a manager of the MEG laboratory. She has extensive experience with EEG, LTM, and MEG, particularly in the context of presurgical evaluations. In her current research, she uses electrophysiological, neuroimaging, and computational modeling techniques (e.g., functional connectivity and graph theory; structural MRI analysis) to predict surgical and cognitive outcomes in children with drug-resistant epilepsy. The goal of her research is to improve the lives of children suffering from epilepsy and to improve the clinical applicability of MEG as a pre-surgical epilepsy tool.
She earned her Ph.D. in Neuroscience from The University of Cincinnati in 2018. She is one of the committee members of CMEG and has joined the ABRET Board of Directors in 2021.
Brian J. Galdis, BS, R. EEG T., CLTM, CSBI
Treasurer Elect
---
Brian Galdis (he/him/his) has worked in the neurodiagnostic field for over 10 years. He earned his Bachelor of Science degrees in Physiology and Psychology from Michigan State University in 2001. At MSU, he was the recipient of the Sean Healy Writing Award and Top 25 Outstanding Senior Award for graduating class of 2001. Brian attended MSU College of Osteopathic Medicine from 2002 - 2005 and subsequently worked as a marketing coordinator for a national test preparation company honing skills in standardized testing and education. He returned to the medical field in 2012 and soon after was introduced to the field of neurodiagnostics. Brian started in the field as a Neurodiagnostic Assistant, quickly becoming a Registered EEG Technologist, and was next promoted to Lead EEG Technologist. As Lead Technologist, he oversaw department quality assessment, onboarding and training, research, and policy & procedure creation. Brian was further promoted to Improvement Specialist in Neurodiagnostics working on lean process improvement, patient experience, cost reduction, and benchmarking projects. In this role, he also worked as operational project lead in creation of a Hearing Aid Program and the Jack H. Miller Magnetoencephalography Center in 2020 through the global challenges of COVID. After spending months as an Interim Supervisor for the neurodiagnostic program, Brian was promoted to Manager of Neurodiagnostics at Corewell Health West (CHW) in 2020 where he collaborated on the creation of the nation's first federally recognized Neurodiagnostic Apprenticeship program which graduated its first cohort in 2021. Brian holds a Certification in Business Intelligence along with his neurodiagnostic credentials. He currently serves professional positions in the CHW Neuroscience DEIR Committee, The Neurodiagnostic Journal Peer Reviewer, ASET Research Task Force, and ASET Innovations Task Force along with his responsibilities to the ABRET Board of Directors.
Susan M. Bowyer, Ph.D.
Director
---
Dr. Bowyer is a medical physicist/neuroimaging scientist in the Department of Neurology at Henry Ford Hospital, Detroit, Michigan and an Assistant Professor at Wayne State University, School of Medicine. She also teaches physics at Oakland University, where she is an Adjunct Associate Professor. She developed the Certified MEG testing modules for ABRET.  She also trains REEG technologists to become certified MEG technologists. In her job, she uses magnetoencephalography (MEG) and electroencephalography (EEG) to understand how the brain processes language, hearing, vision, sensory, and memory functions. She also develops neuroimaging methods to determine the location of abnormal brain tissue associated with epilepsy prior to surgery. Her research has investigated the cortical networks in disorders such as autism, migraine, tinnitus, dyslexia, and schizophrenia.  She is currently the Scientific Director of the Neuromagnetism Lab and Senior Staff Investigator at Henry Ford Hospital.
Paul Garcia, M.D.
Director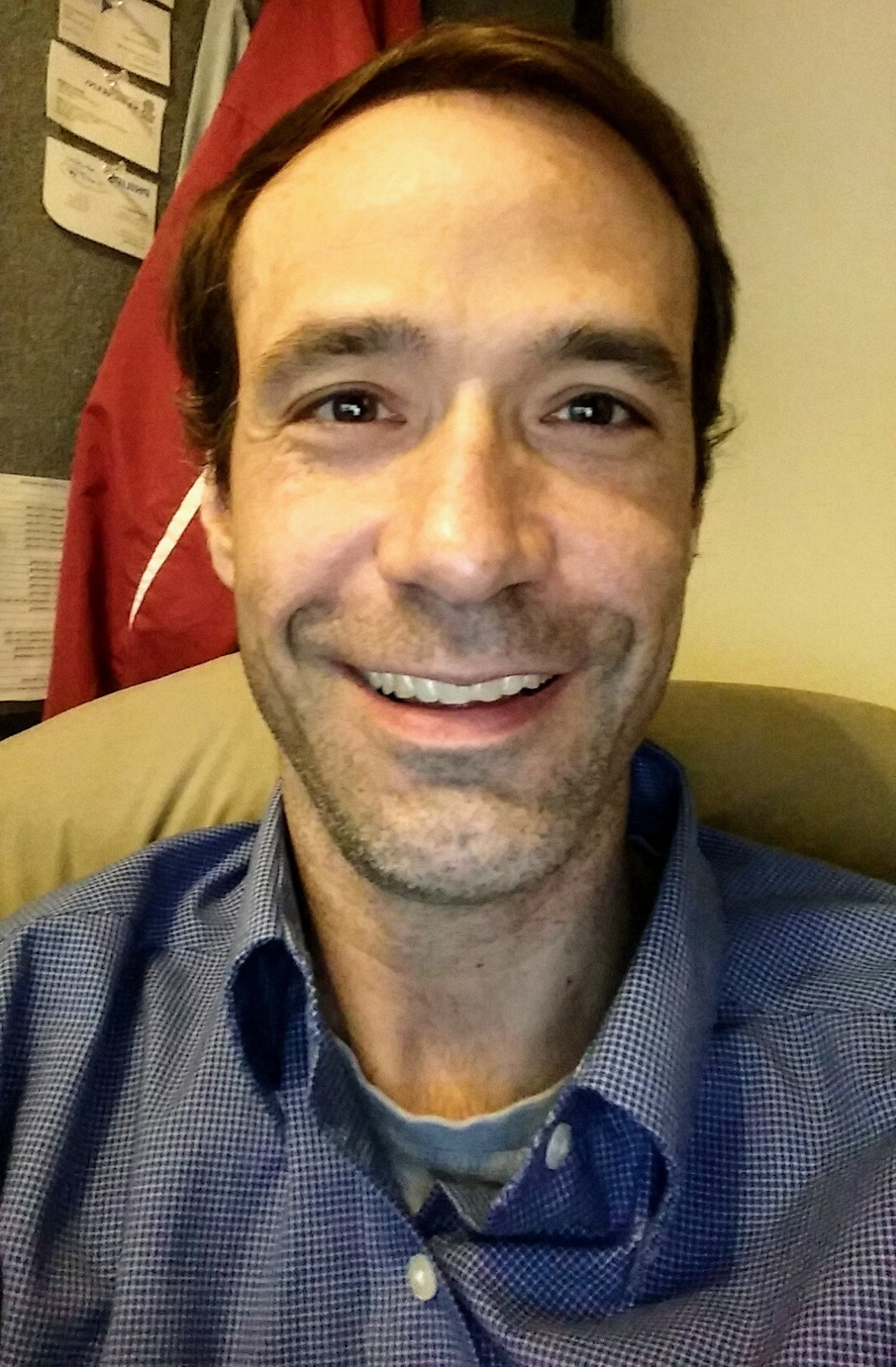 Andrew Todd Ham, BS, R. EEG T., NA-CLTM
Director
---
Andrew has over 9 years of experience in Clinical Neurophysiology, all at the Medical University of South Carolina (MUSC). Andrew holds a Bachelor of Science in Biology from The University of South Carolina-Columbia. He thoroughly enjoys educating others on EEG topics and, relatedly, also writing scholarly articles for publication. Andrew is an EEG Specialist (EEG Reader Technologist) at MUSC and among many other responsibilities, supports the attending epileptologist team by transcribing preliminary EEG reports including ambulatories, cEEGs, Routines, and Wada-EEGs. He is a member of ASET, serves on the ASET Research Committee, and contributes to the ASET News as a Forum Interest Section leader and through the quarterly-submitted articles. Andrew currently serves ABRET as a member of the Neuroanalyst Credential Exam Committee and has previously served ABRET as an item writer for the CLTM, ABRET's ASAP review program as well as for ASET's CLTM flash cards. 
Lucien Kilonda, R. EEG T., CLTM
Director
---
Lucien Kilonda currently serves as the Managing Director of GOHE which is a non-profit organization aiming to expand the Neurodiagnostic field in low and middle-income countries. Lucien holds a Bachelor's degree in Biochemistry from Baylor University in Waco, Texas, and two ABRET registrations in EEG and in continuous long-term monitoring. Lucien is also a certified Scrum Master and holds an Agile SAFe certification which allows him to efficiently manage projects with multiple teams in different countries. He started his journey in Neurophysiology by working in Dr. Joaquin Lugo's Neuroscience lab at Baylor University for a senior project.

In addition to GOHE, Lucien has spent the past 11 years working in several hospitals in the Texas Medical Center as well as several ambulatory companies. Lucien is also a member of the ASET Volunteer and Leadership development Committee where he has been serving for the past 3 years.

Lucien's passion is to expand the field of Neurodiagnostic through education, transfer of technology, and capacity building. His ultimate goal is to give people living in low and middle-income countries access to better neuro care.
Khrystyna Moskolyk, BS, R. EEG T., NA-CLTM
Director
Malory Pagliaro, BS, R. EEG T., CLTM
Director
Sung-Min Park, M.D., Ph.D.
Director
Renee Schwarz, R. EEG/EP T., CAP, C.M.E.T., R.NCST., CNCT,
Director
---
Renee Schwarz is currently the Lead Autonomic Technologist at Mayo Clinic Arizona and serves as an adjunct faculty member at GateWay Community College in their CAAHEP-accredited Electroneurodiagnostic Technology Program. She holds a certification in Health Care Management. Renee holds three ABRET credentials as well as registration and certification from AAET and AANEM. Renee has over 45 years of experience in the field with time spent in all facets of Electroneurodiagnostic technology and was a long-tenured manager of the Neurodiagnostics Lab/EMU/IOM Team/Sleep Disorders Center at Banner University Medical Center in Phoenix.
In the past, she has been an ABRET Associate Examiner, chaired ASET committees, been a workshop coordinator, ASET presenter, and currently chairs the CAP Committee with ABRET and sits on multiple committees.
Ajaz A. Sheikh, M.D.
Director
---
Dr. Sheikh was originally trained in Psychiatry in India, and has done epidemiological research in trauma and PTSD. He then trained in Neurology at the University of Toledo, Toledo OH. This was followed by fellowships, with 
American Board of Psychiatry and Neurology (ABPN) certification,
  in Clinical Neurophysiology/Epilepsy at Case Medical Center, Cleveland OH, and Sleep Medicine at Duke University, Durham NC. During his fellowships, he also spent time training in Intraoperative Neuromonitoring, and has earned 

American Board of Clinical Neurophysiology (

ABCN) certification. He is currently serving as Clinical Assistant Professor of Neurology at the University of Toledo, where he also serves as the Director of Intraoperative Neuromonitoring services. His clinical and research interests include ICU EEG monitoring, adult sleep disorders, and sleep disorders in epilepsy.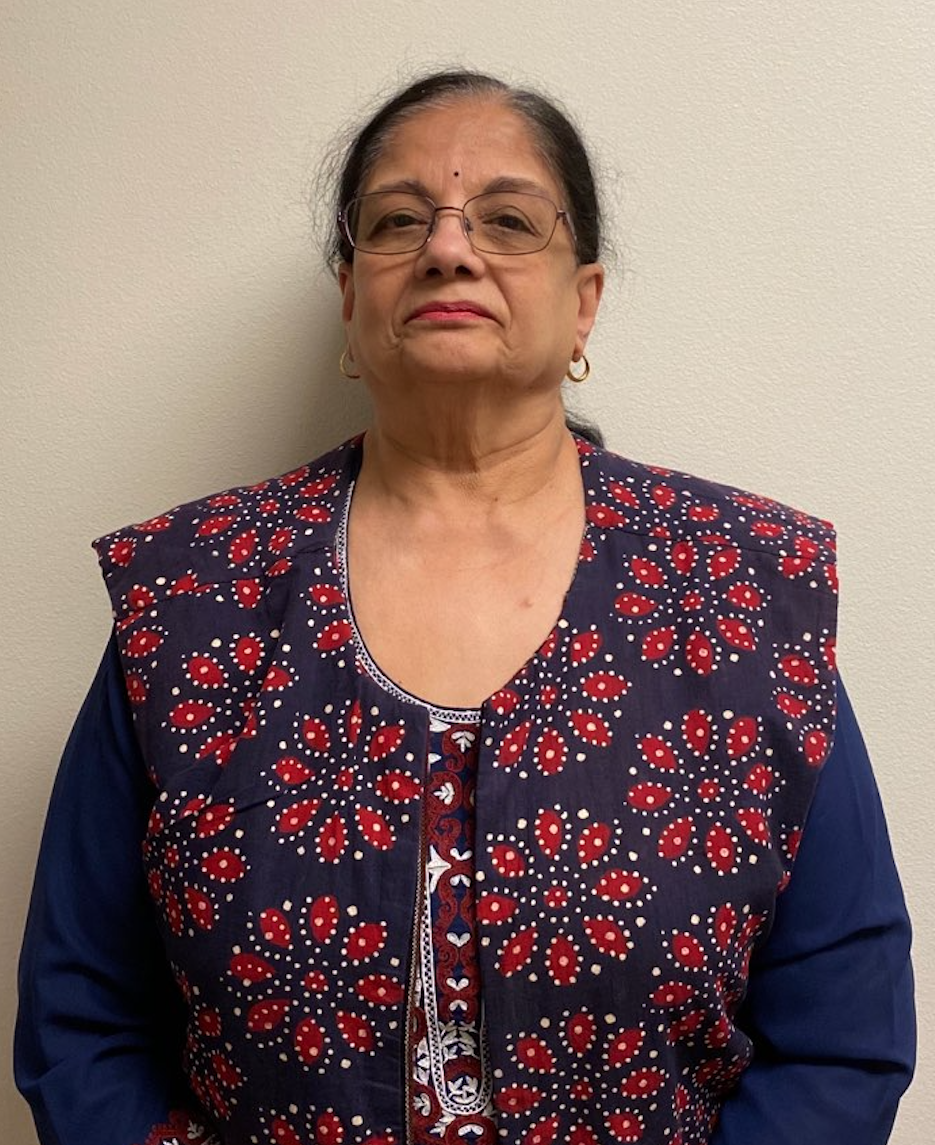 Harsha Sindhu, Ph.D., R. EEG/EP T., CNIM, CLTM, RNCST
Director
---
Harsha has been working as a Lead Neurodiagnostic Technologist at Kaiser Permanente, Los Angeles, CA since 1988. She was trained as a Biochemist in India and after migrating to the United States, graduated as a Neurodiagnostic Technologist from Orange Coast College in California. She has been involved in EEG, EP, TCD, LTM, ambulatory EEG, WADA testing and Phase-2 studies for epilepsy surgeries, as well as training new technologists.
Harsha has served as an examiner for EEG/EP oral board exams, a subject matter expert for EEG and EP practice analysis, CLTM and CNIM item review and development of the NeuroAnalyst practice analysis. She has also served as a member of the ABRET LAB-EEG Accreditation Board.
Olga Taraschenko, M.D., Ph.D.
Director
---
Dr. Taraschenko is an Assistant Professor in the Department of Neurological Sciences at the University of Nebraska Medical Center (UNMC) and she is the Chief of Epilepsy and Magnetoencephalography at UNMC. She also directs the Autoimmune Epilepsy Laboratory where she leads translational research on refractory seizures. Specifically, her research interests include new onset refractory status epilepticus and seizures caused by autoimmune conditions. She completed her residency training in neurology at Albany Medical College and epilepsy fellowship training at Emory University. Dr. Taraschenko is board-certified in Neurology, Epilepsy and Clinical Neurophysiology with contraction in ICU EEG monitoring. She has joined the ABRET Board of Directors in January 2019.
Jie Zhang, BS, R. EEG/EP T., CNIM, CLTM, FASET
Director
---
Jie has 24 years of experience in Clinical Neurophysiology Diagnostic Technology. She has trained many END technologists and students throughout the past 19 years. Jie has previously served as a Trustee and Chair of the Scholarship Committee for the American Society of Electroneurodiagnostic Technologists (ASET) for 12 years. Jie has been an Examiner for ABRET; a Member of ABRET's Exam Development Committee as an Item Writer; a Board Member and Secretary for the EEG Lab Accreditation Board of ABRET; and a Board Member/Treasurer for ABRET. Jie has published many Clinical Neurophysiology and Neuro-Research articles and has presented posters at the ASET Annual Conference. Jie holds a BS, AAS, R.EEG/EP T., CNIM, CLTM, and FASET.